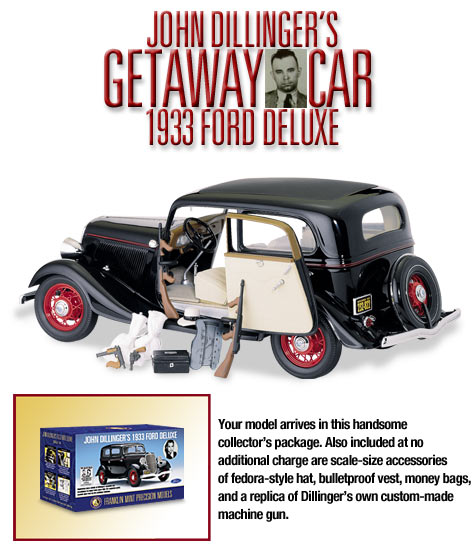 John Dillinger's 1933 Ford Deluxe 1:24 Franklin Mint B11YF78 diecast model car
This is a highly detailed 1/24 scale replica of the 1933 Ford Deluxe that John Dillinger used as a getaway car in the early 30's.
This die cast model is crafted from over 175 parts. It even includes scale size guns, strong box, bulletproof vest and fedora hat. Add this collectible to your
diecast
collection.