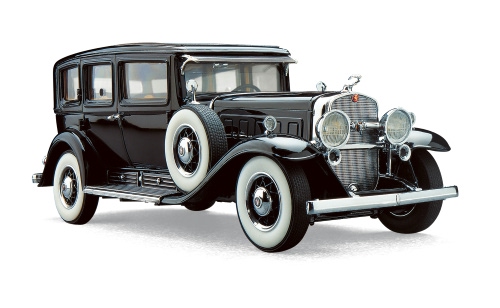 Al Capone's 1930 V16 Cadillac 1:24 Franklin Mint B11XE83 diecast car
This is a highly detailed 1/24 scale replica of the Bulletproof 1930 V16 Cadillac that Al "Scarface" Capone owned when he ruled the crime world in Chicago, IL.
This diecast car is crafted from over 200 parts and is packed with authentic working features. It even comes with minature guns.